[BFAA-047] Asami Kondo 近藤あさみ – I'm Going To See You 会いにいくよ (Asami Kondou)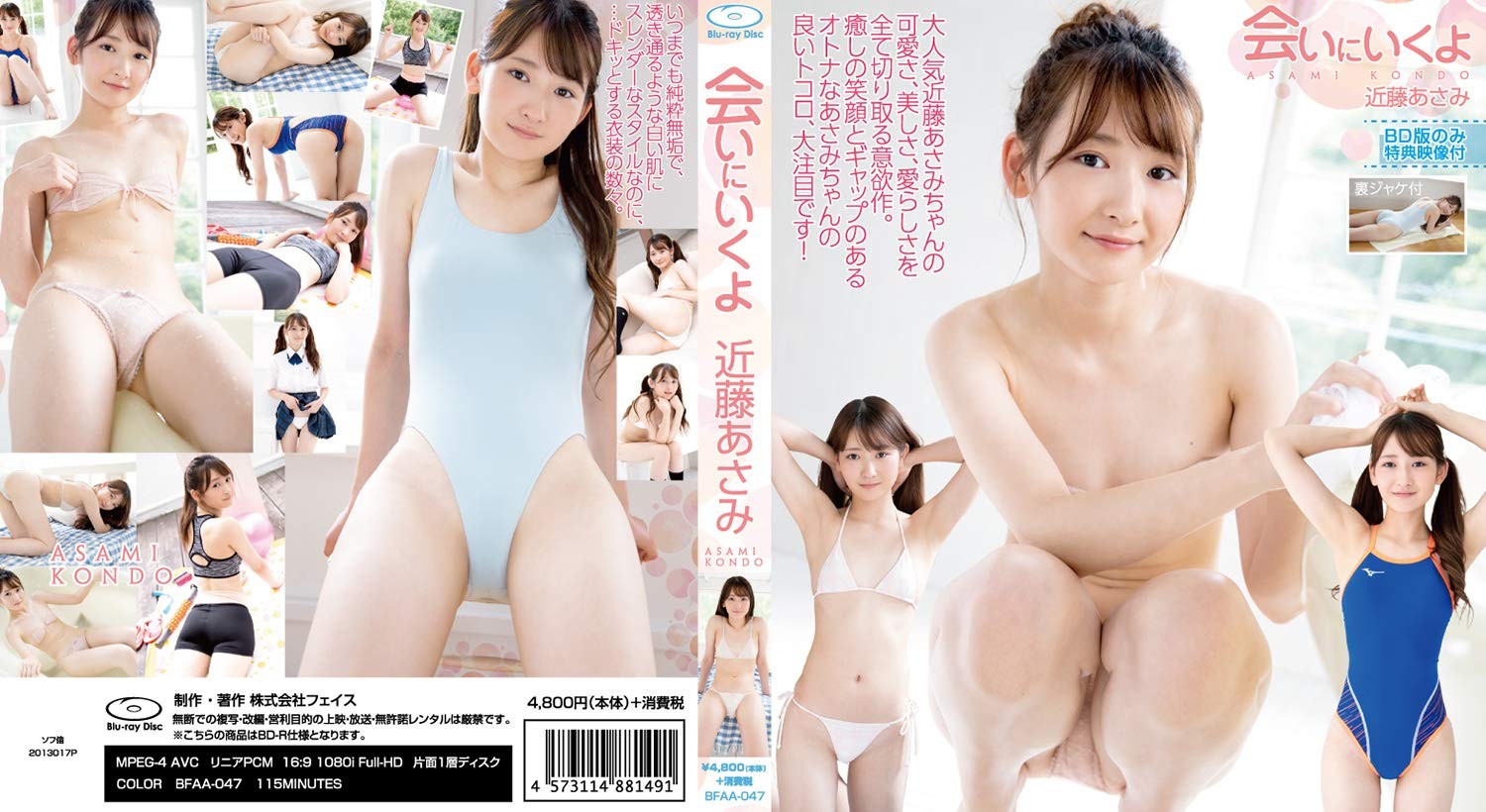 Release Date: 2020/08/25 | FACE
いつまでも純粋無垢で、透き通るような白い肌にスレンダーなスタイルなのに、…ドキッとする衣装の数々。大人気近藤あさみちゃんの可愛さ、美しさ、愛らしさを全て切り取る意欲作。癒しの笑顔とギャップのあるオトナなあさみちゃんの良いトコロ、大注目です! Blu-rayのみ特典映像付き!
色白美肌が魅力的な近藤あさみチャンのイメージ。いつまでも純粋無垢で、スレンダーボディなのに大胆な衣装でドキッとさせるあさみチャン。幼さを残した癒しの笑顔と大人びた表情のギャップに夢中になること間違いなし。
It's always pure and innocent, and it's a slender style with clear white skin, but… A motivated work that cuts out all the cuteness, beauty, and loveliness of the popular Asami Kondo. The good tokoro of Asami-chan who has a healing smile and a gap is a hot topic!
| Download Links |
| FHD MKV | 1920×1080 | 4.88 GB | 1 hr 58 mins
BFAA-047.1080p.mkv (4998.4 Mb)
| HD MP4 | 1280×720 | 1.56 GB | 1 hr 58 mins